$2 Difference Child Safety Seat Program
07/01/2013
Vehicle owners have the opportunity to donate $2 (or more!) to the Highway Safety Operating Trust Fund's $2 Difference Child Safety Seat Program. When vehicle owners register their vehicle every year, there is a list of optional donation opportunities, with Child Safety Seat Fund being one!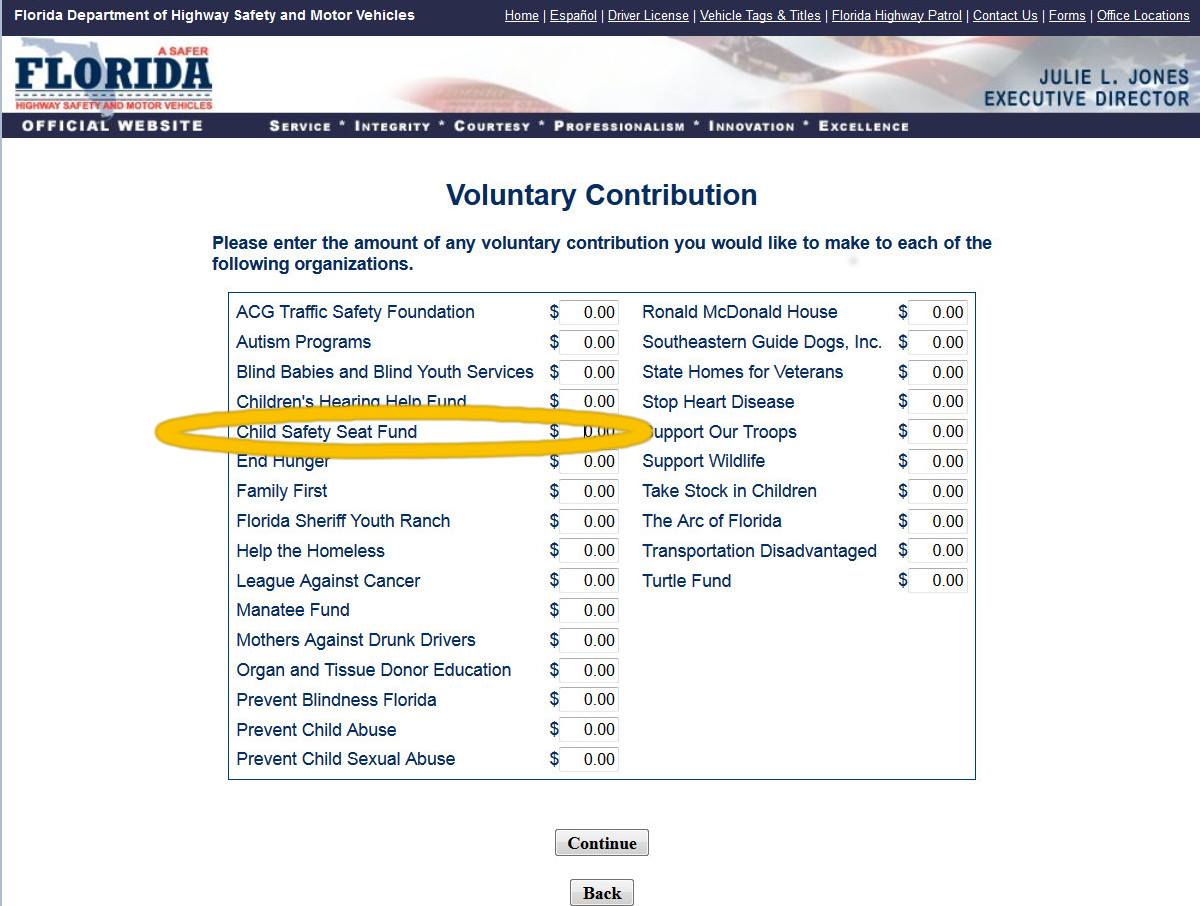 The OPRC has distributed these $2 Difference car seats to certified techs each year to counties that have donated funds through this mechanism. Please share this information to donate $2 (or more) with anyone interested in helping families in their communities stay safe.
More information can be found on the Florida Highway Safety and Motor Vehicles website.
The OPRC hopes to have posters and flyers to promote the program soon. Please contact us if you have promotion materials that you can share as well.