FDOT
Preventing Child Heatstroke Deaths and Injuries in Hot Cars
04/21/2021
Preventing Child Heatstroke Deaths and Injuries in Hot Cars
Join the National Highway Traffic Safety Administration (NHTSA) for virtual press conferences on April 29, 2021, at 10:30 a.m. ET and 1 p.m. ET.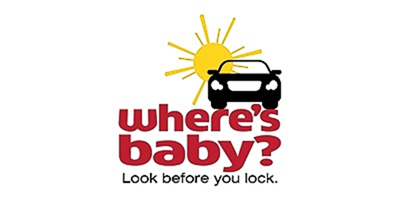 As the weather heats up, now is a good time to remind everyone of the dangers of heatstroke when children are left unattended in vehicles. The temperature in a parked vehicle rises very quickly and a child's body temperature rises three to five times faster than an adult's — that combination can be deadly. Since 1998, nearly 900 children have died from being left in hot cars nationwide.

Join NHTSA for live virtual press conferences on April 29 as we discuss how to help prevent child deaths and injuries in hot cars. Acting NHTSA Administrator Dr. Steven Cliff will deliver remarks emphasizing NHTSA's commitment to preventing hot car deaths.
10:30 a.m. ET (9:30 a.m. CT): NHTSA Regional Administrator Maggi Gunnels will be joined by Texas officials to talk about child heatstroke deaths. Texas has led the United States with 132 vehicular heatstroke deaths since 1998.

Register now!
1 p.m. ET: NHTSA Regional Administrator Carmen Hayes will be joined by several Georgia officials to talk about the issue and share prevention tips.

Register now!
The events also kick off NHTSA's national Where's Baby? Look Before You Lock paid media campaign and National Heatstroke Prevention Awareness Day on May 1.

More information is available at

NHTSA.gov/Events

.

After registering, you will receive a confirmation email containing information about joining the virtual event.