Product Search
Product Information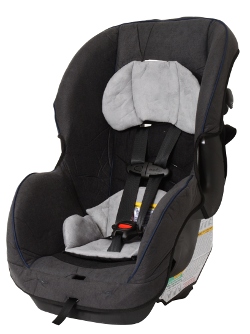 Car Seats - Evenflo Titan 65 *TANGIBLE-REQUIRES POVERTY FORM*
Convertible with 65 lb FF weight limit. Includes a head/body pillow with each seat.
Price: $0.00
A Titan with a 65lb. FF weight limit! This model is also the factory select version, with less frills, but the same car seat.
* 65 lbs. Internal Harness extends product life for the child
* Up-Front Adjust – Easy Access Harness tension system
* 5-point harness provides proper fit
* Pad removes easily for machine-washing
* 6 shoulder harness positions and 2 crotch buckle positions for better fit and longer use
Seat to top harness slot: 19 ¼"
Seat to bottom harness slot: 6 ½"
Carton Dimensions (inches): 32.75" H x 21" W x 18.25" D In.
Assembled Product Dimensions (inches): 28" H x 20" W x 19.25" D cm
Product Weight: 14 lbs. ( 6.35 kg)


Maximum quantity order of seats is 24. Order an even number, as they are boxed 2 per box. Order the number of seats (10 means 10 seats, not 10 boxes of 2 for 20 seats).